King parrot couples canoodle and play, as crimson rosellas hunt seeds all day.
Get your copy of A VERY AUSSIE CHRISTMAS
Written, illustrated and self-published by Sydney based artist Cecilia Timm, A very Aussie Christmas is a fun, silly, quirky tale highlighting the amazing, beautiful and unique animals we share our Christmas with every year.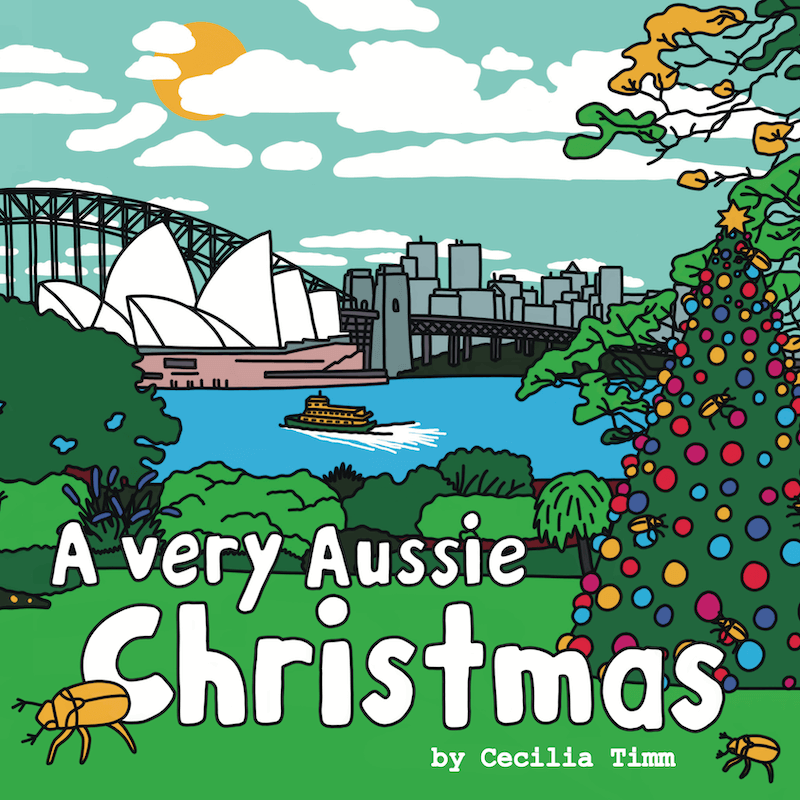 We gratefully acknowledge the traditional custodians of this land on which we have the honour of working, living, and creating.
We pay our respects to Elders past, present, and emerging as we embrace the rich cultural heritage of the Aboriginal and Torres Strait Islander people with whom we share this diverse landscape and its many unique, precious, interesting and much-loved animals.
Shop local + support the arts in Australia